Eirmos Digital Creative Agency

Eirmos Digital Creative Agency
Eirmos [from the Greek word ειρμός < when one thing goes to another correctly and with an optimal flow]
The ability of nature to do things looking so beautiful and functional by themselves was a constant source of inspiration for us as we grew up on the beautiful island of Santorini. Transforming this perfect synchronicity into excellent works through our digital & marketing skills became a passion, as we started to team our expertise up. Today, after years of experience and lots of completed projects, we're more than excited to provide high-quality services to every brand that wants to offer a unique experience.
OUR METHOD
Connecting the dots. The art of research and understanding how to design your next step is a journey of patience and creativity. Both are the key elements that constitute the core of Eirmos Digital Creative Agency. From A to Z, we always get inspired by special brands and put our work ethic & extensive know-how to build unique online storytelling experiences through accurate planning and an integrated set of web services.
THE APPROACH
For us, each project is a different concept to go through. Influenced by your vision, our team of developers, designers, creators, and marketers follow your requirements and provide innovative solutions effectively and reliably.
fOUNDER & hEAD OF WEB department
Karamolegkos Stavros (22 July 1988) is the Founder & Head of Web Department at Eirmos Digital Creative Agency.
Born in Athens and raised at the island of Santorini, Stavros then attended the university of Teeside (UK) for his first Diploma in Computer Science. Afterwards he completed his first Msc Diploma in Distributed Systems and Networks at University of Heartfordshire (UK), Followed by another Msc Diploma in Web Development & Data Science at University of London (UK).
He has also completed over 20 Courses in Coding, Web Design, Data Science & Artificial Intelligence and he had the honour of being accepted in one of the top worldwide universities for a PhD diploma.
Before moving back to Santorini, Stavros has worked for various Technological Organizations & Airline organizations as a project manager.
He has travelled worldwide for business and collaborated with some of the world's leading organizations such as American Express, IBM, Sabre Travel Network.
He is an expert at Digital Marketing, Design, Development, Team-Management and he is considered one of the best professionals in his field of work.
Stavros believes that you can't achieve big goals without a good team and this is the reason that Eirmos is based on teamwork.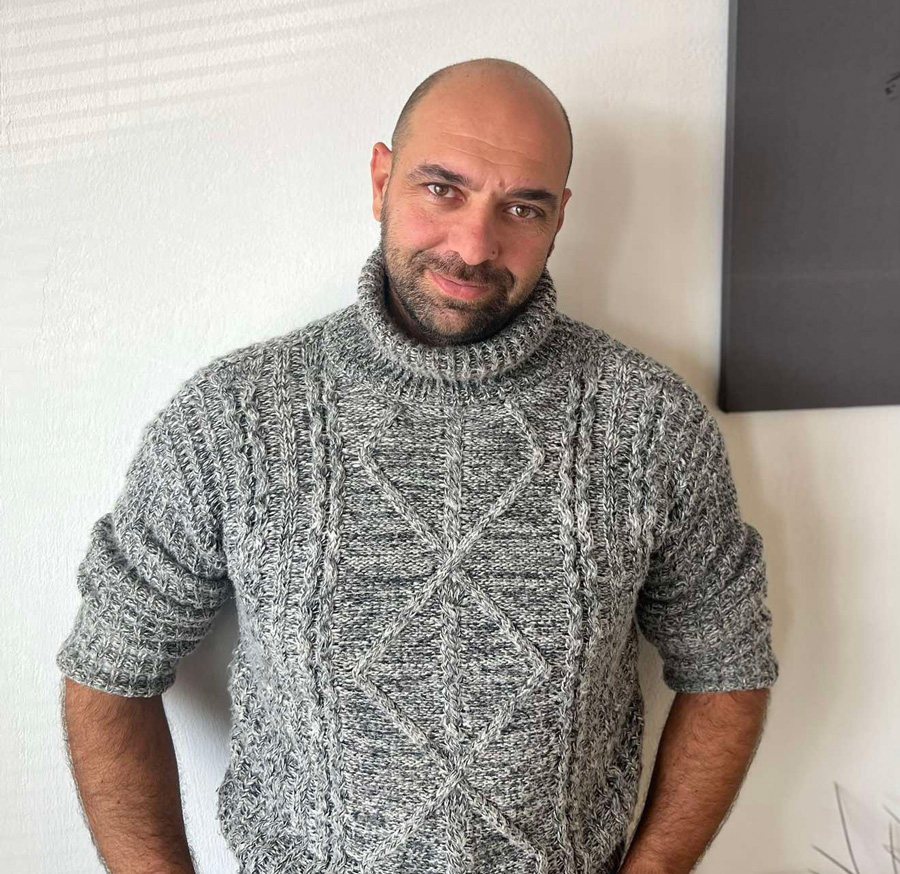 Katsipis Iakovos
Founder & Head of Digital Department
Antonis Karampourniotis
Copywriter - Storyteller
Loukatzikos Konstantinos
Senior Web Developer
Jon Tsintziras
Web & Graphic Designer
Konstantina Karava
Web Developer
Teamwork makes miracles! Before helping you achieve your business goals, we first had to make our dreams come true! And so, did! Living as representatives of the digital era in our daily life with high enthusiasm for tech & social trends, each one of Eirmos Digital Creative Agency members brings a different story & experiences to the team's spirit. A group of young web developers, designers, copywriters, and marketers is ready… to inspire you!
Want to join our team?

Want to join our team?
Location: Santorini or remote
specialist in developing social marketing strategies that are native to each channel and that can deliver tangible results.
Deep understanding of how brands should use social authentically.
A connoisseur of social media, particularly TikTok, Facebook, Instagram, and YouTube.
Graphic design & video editing skills a major plus.
Ability to manage multiple projects and responsibilities with attention to detail in a fast-paced environment while maintaining a positive work environment.
Bachelor's degree or higher in Marketing, or other related field or equivalent experience.
Demonstrate deep understanding of existing and emerging social media and technology trends with experience finding opportunities to scale or build new capabilities.
Expertise in using data and metrics to decipher results into actionable items, able to present findings within a relevant client storyline while detailing the work completed and explaining how it has benefitted the client.
Possess a deep curiosity about the latest trends in social media and digital marketing.
 
Excellent Comand of MS Office
Proficient use of English language
Organizational skills
Ability to work under pressure
Flexibility and ability to handle changes
Team player and multitasking abilities
calendar management
screening and directing phone calls, distributing correspondence
producing reports and presentations for meetings and often taking minutes
performing administrative and office support
2 year degree in a technical field or equivalent experience.
2+ years additional experience in a dynamic IT systems administration/helpdesk environment, or providing hands-on support to 100+ end users.
In-depth knowledge of Windows operating systems and experience with a wide variety of software applications.
Experience installing/troubleshooting PC/server hardware components.
Basic understanding of LAN/WAN networking, TCP/IP, and VoIP technologies.
Broad experience with Imaging of Windows PC using a variety of tools
Ability to hear and understand customer inquiries and oral instructions from supervisors in person, in writing, and over the telephone.
Ability to read and create paper and electronic documents such as technical diagrams, flowcharts, presentations, etc.
Ability to read, write, and verbally communicate in English at a proficient level.
Experience in installing software and hardware
*Knowledge in Epsilon.Net business software is considered a plus.